We comply with all the requirement arising from the natonal and international regulations to produce according to ISPM 15 standards. Our wood is treated according the standards so that there are no insects or things of such sort from one continent to the other. We also provide the tag and then the correct document for transporting materials. And you? You can be sure that your goods are optimally protected and problem-free (worldwide) transported.

PEFC, Programme for the Endorsement of Forest Certification schemes, is a global non-profit, independent label to promote sustainable forest management. By the PEFC certification, produces wooden packaging crates, pallets and other wood packaging of sustainable origin. The invoices and packing slips are equipped with the PEFC certification number.  The PEFC certification is not only as a reaction to the increasing market demand for products with a quality mark. wooden packaging carries consciously at to the improvement of forest management.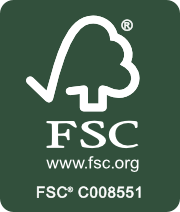 Forests are the lungs of the Earth and vital importance for people and animals. Maarlieft 80% of the animals are dependent on forests. By pressing the right way with Woods to go, this is irresponsible and retain hack countered.
FSC ® is the main system that allows for responsible forest management. Wooden packaging therefore provides only products with the FSC ® logo on it, so that we know for sure that these products are made from sustainable materials, where the felled forest restored.
Would you like to have custom Quotation?
Use the button below to receive a free quotation
Adress
Leuerbroek 1046
3640 Kinrooi Belgium
Opening hours
Mo – Fri  8:00 t/m 12:00 & 12:45 t/m 18:00 Sa 8:00 t/m 12:00
E-mail adress
info@houtenverpakkingen.be
Do you have any questions?
Please contact our team of experts!