Are you looking for export packaging?
Packaging for big and heavy constructions is daily routine for us. We offer solutions for every kind of project. For us every project is a new challenge. The export boxes are ofcourse made of certified wood accordance the ISPM 15 brand. The export boxes are expandable with many different extra's! Think about your own logo or your company name (or your customers company name) This looks very proffesional towards your customers. if necessary we can provide the boxes with steel structures so it can hold really heavy weights.
As proffesional packagers we know how important it is that you have a quick delivery time. Normaly our packages are ready to go within a couple of days.
Not fast enough? No problem! Our  stock boxes are ready for you!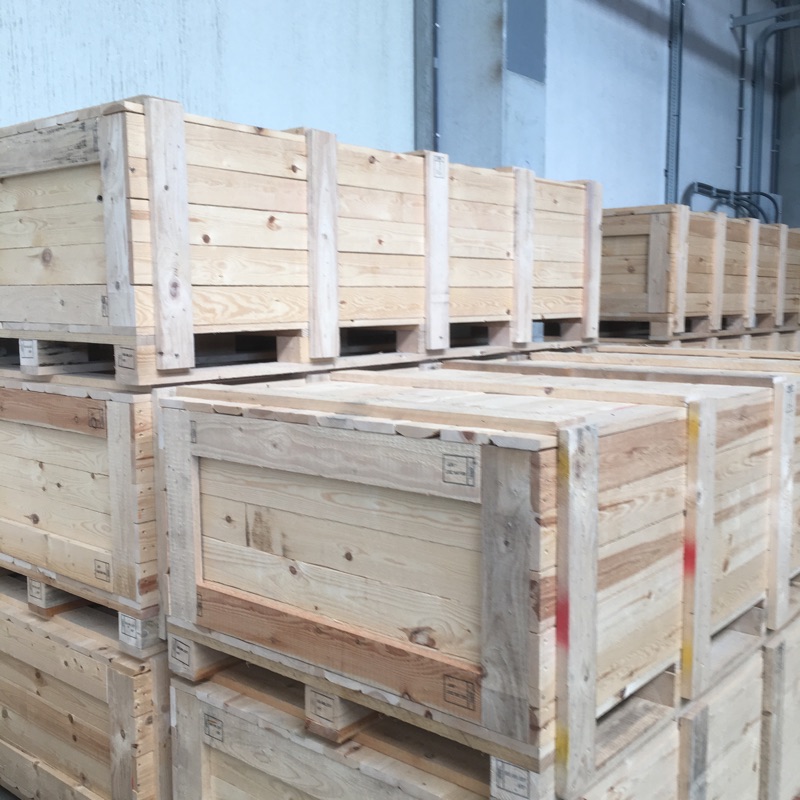 Customised quotation?
Use the button below for a free customised quotation!
Adress
Leuerbroek 1046
3640 Kinrooi Belgium
Opening hours
Mo – Fri  8:00 t/m 12:00 & 12:45 t/m 18:00 Sa 8:00 t/m 12:00
E-mail adress
info@houtenverpakkingen.be
Do you have any questions?
Please contact our team of experts!