Are you looking for pallets/decks?
Does your product don't  need side or top protection? Then we can provide you with transportpallets or wooden decks. In consulation with you as customer we can provide your products with closen- and open constructions as bodem of the pallet with a sturdy substructure. Taking in account the amount of weight the pallet or deck will carry.
As proffesional packagers we know how important it is that you have a quick delivery time. Normaly our packages are ready to go within a couple of days. 
Not fast enough? No problem! Our  stock boxes are ready for you!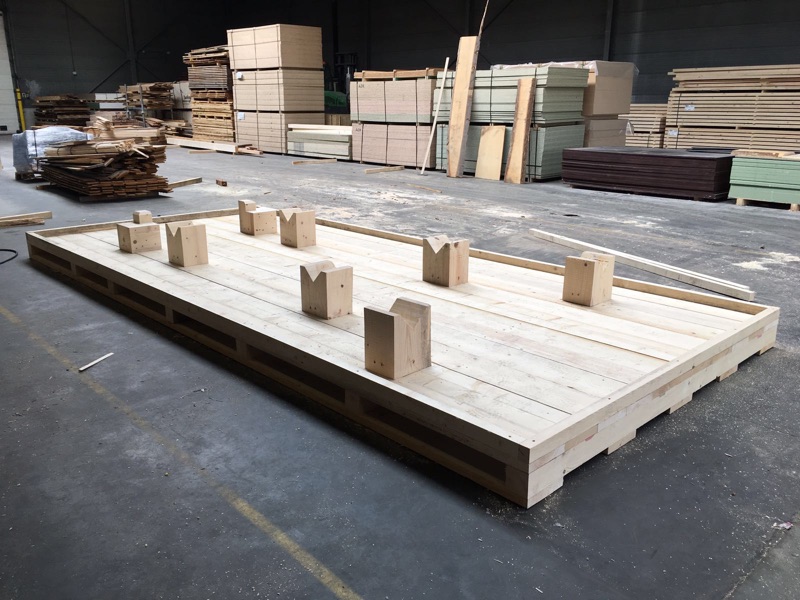 Customised quotation?
Use the button below for a free customised quotation!
Adress
Leuerbroek 1046
3640 Kinrooi Belgium
Opening hours
Mo – Fri  8:00 t/m 12:00 & 12:45 t/m 18:00 Sa 8:00 t/m 12:00
E-mail adress
info@houtenverpakkingen.be
Do you have any questions?
Please contact our team of experts!